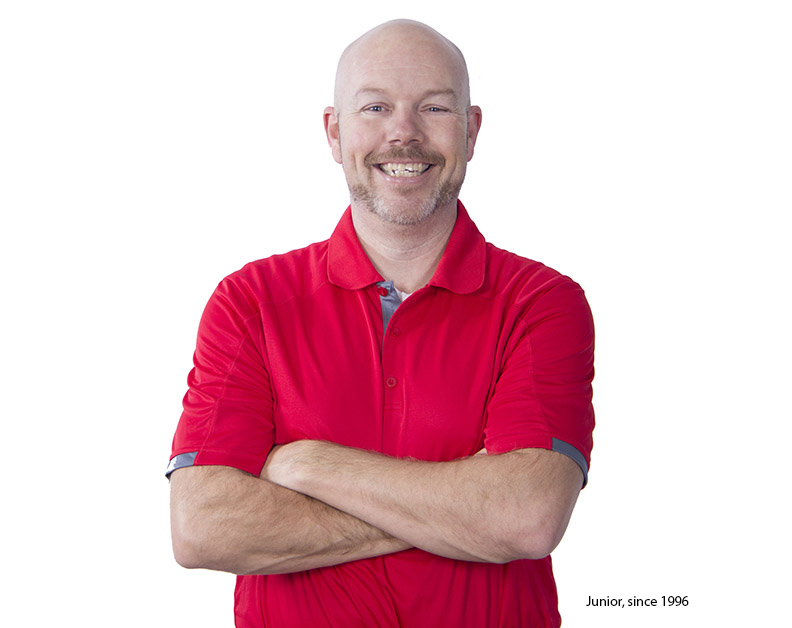 PH Auto Glass has made its mark in the area of sales, distribution and installation of automotive glass for more than 50 years already! Our incomparable customer service is our motivating force. Our primary purpose is, and always will be, to satisfy our customers. In order to acheive this, we combine speed and efficiency, while maintaining the most competitive prices possible.
PH Auto Glass is 4 branches with warehouses in Ontario (Nationwide Auto Glass), in Québec (PH Vitres d'Autos) and in the Maritimes (Atlantic Windshield Distributors and Brunswick Auto Glass). Consequently, VitroPlus Ziebart, UniglassPlus Ziebart, Star Auto Glass, Go Glass Accessories, Docteur du Pare-brise as well as a multitude of companies including bodyshops and car dealership clusters count every day on the efficiency of PH Auto Glass.
Constantly innovating and achieving, we have since 2016, joined forces with Uniban Canada who maintain agreements with the most important Canadian insurers and a large number of national fleets.
---
One of the best managed companies in Canada since 2012
It is with immense pride that PH Auto Glass takes its place in the coveted prizewinner's list of « Best managed companies in Canada » this, for a 7th consecutive year. Hence, we are official members of the Platinum Club of best managed businesses in Canada, thanks to the sustained efforts and dedication of all our employees who make PH Auto Glass a better company from day to day!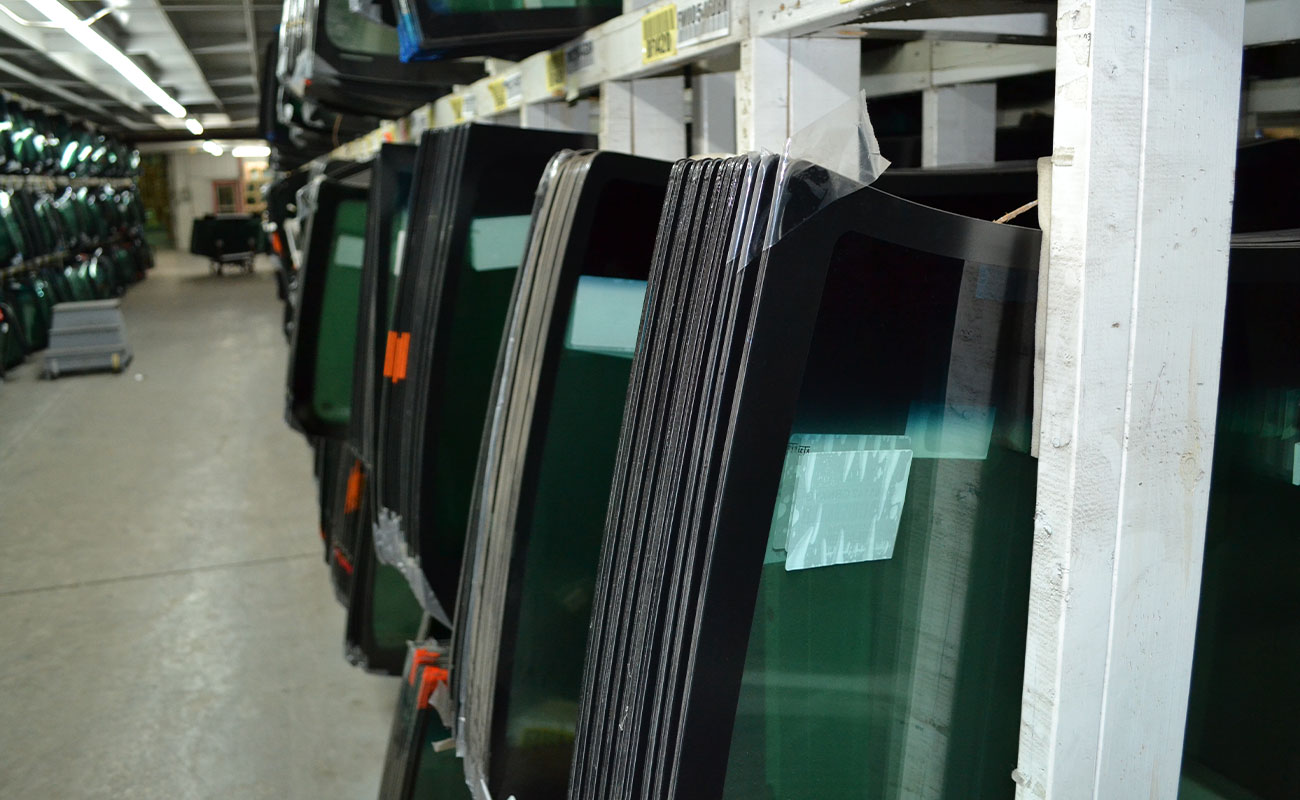 ---
Exclusive mobile service for system calibration
PH Auto Glass now offers its clients an exclusive mobile service for driving assistance system calibration following windshield replacement. With the ever increasing popularity of these options, PH Auto Glass has decided to occupy a strategic position as a referrence in technology. Hence since September 2017, a team of PH calibrators is in operation following a precise itinerary and using equipment specially developed to allow interventions on-site or in one of our warehouses. Further, our data and our techniques are up-dated regularly to allow for constant growth in the range of vehicles we are able to calibrate.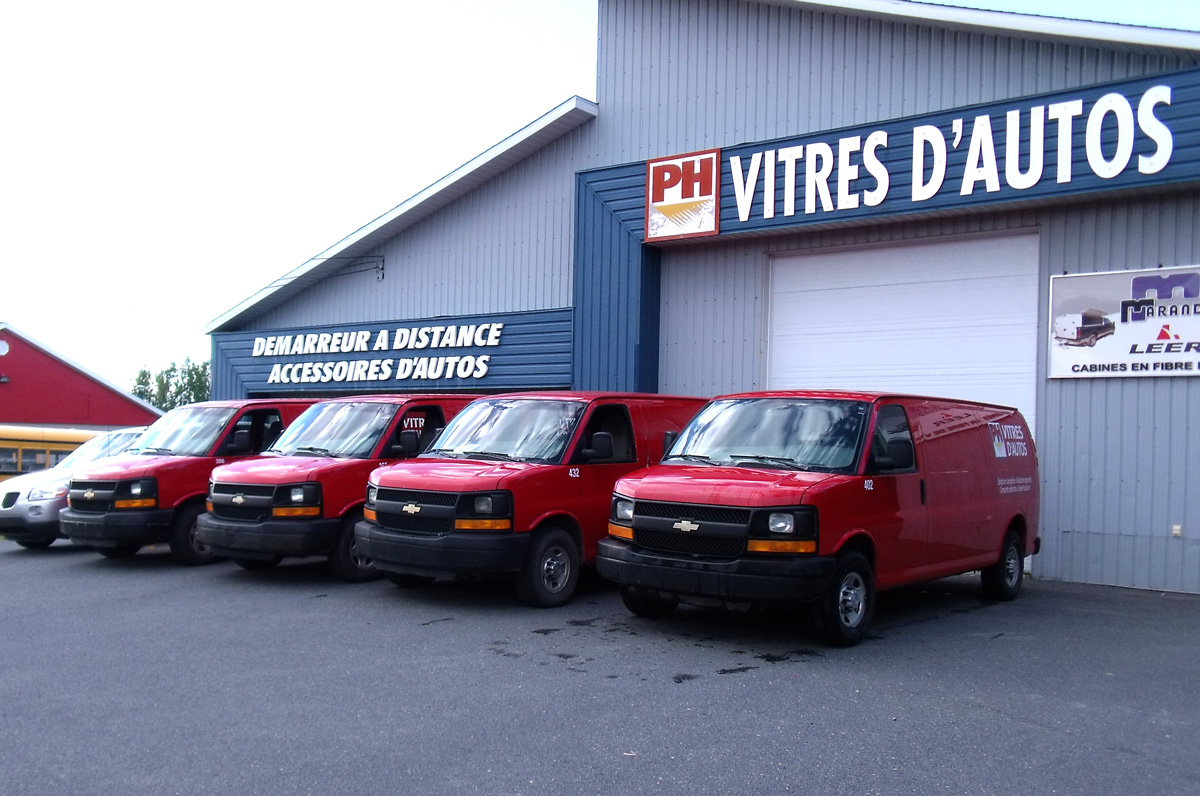 ---
Launch of our new HR Marketing platform
We consider that the support of our employees flows from the employer's commitment toward them. As each employee, from clerk to vice-president, is vitally important within the enterprise, supporting them in their passion and their social engagement is without a doubt a fundamental value for us.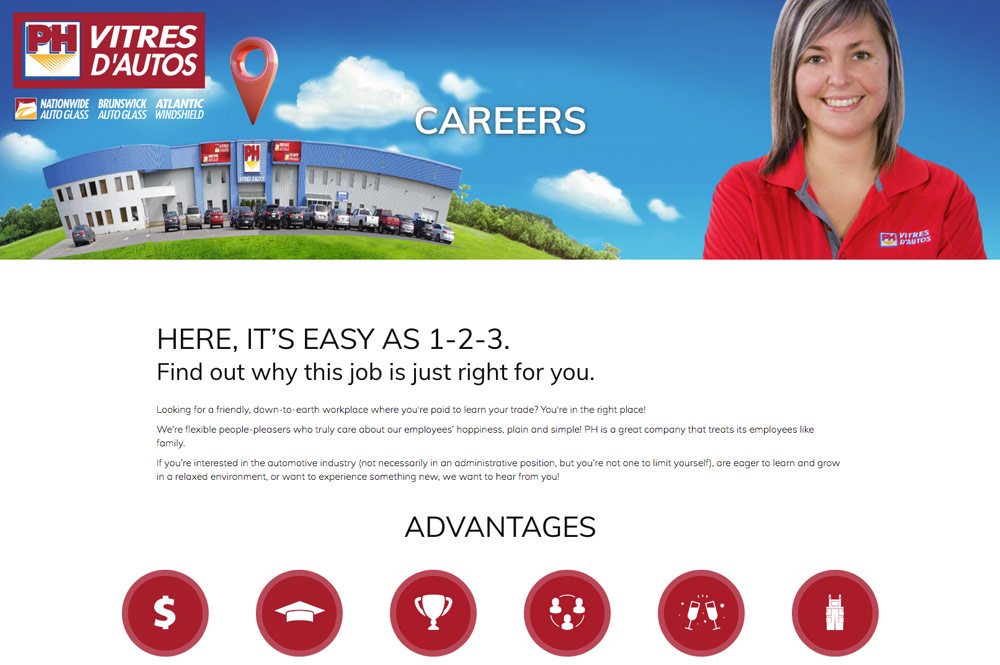 Our subsidiaries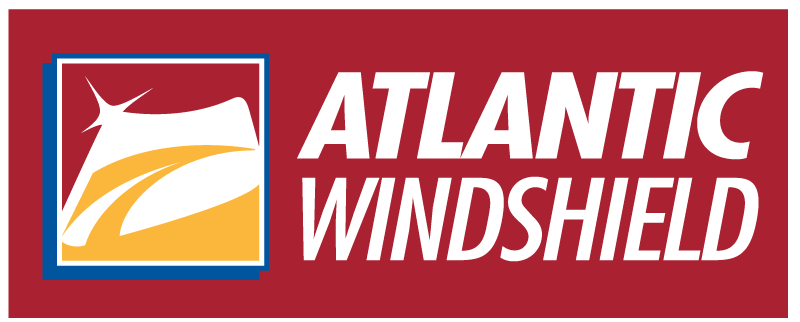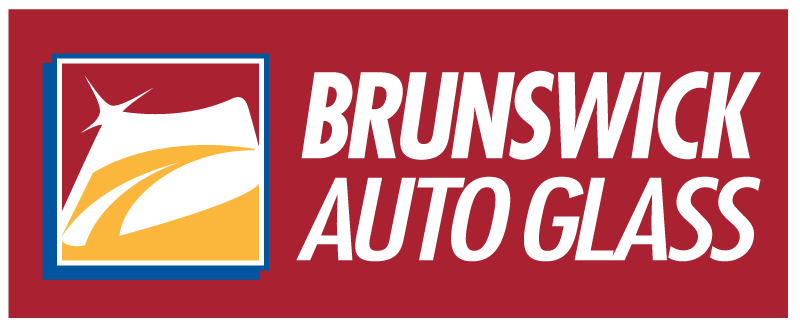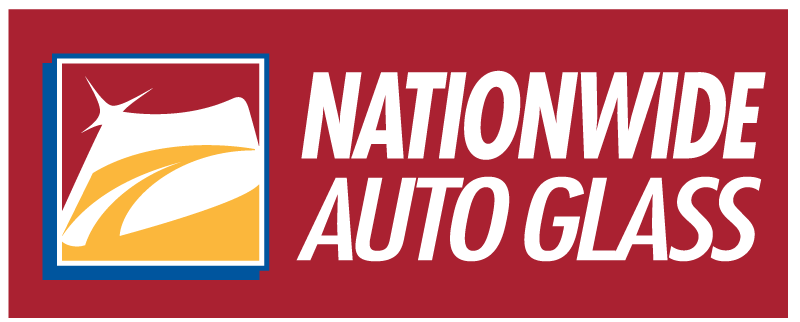 PH Auto Glass, guided by its family spirit, has made it a point of honnor to give back to the community through the PH Foundation. The principal mission of this Foundation is to collect funds and then redistribute them to various organizations that come to the aid of children in need.